Muddy Creek Poodles:  Home of the "Natural" Toy Poodle
COME SEE OUR YOU TUBE CHANNEL 
https://www.youtube.com/channel/UChwaAyhntNpaIU72zW_WkvQ
Check out our nursery page for availability
WE CAN NO LONGER SHIP PUPPIES, THE AIRLINES HAVE STOPPED TAKING LIVE ANIMALS FOR TRANSPORT.
Our puppies come in the following colors:
BLACK, BLUE, RED, APRICOT, CREAM, occasionally BROWN.  We are hoping for black and white harlequins out of our harlequin girl but with our Stud Thor being solid that is going to be rare.
MUDDY CREEK POODLES- located in Riverton Wyoming and Specializing in the "Natural Poodle".  We do not cut off our puppies' "thumbs" (dew claws) or dock their tails.  We strive to improve the health and well being of poodles through diet, improved genetic breeding, education, and naturally rearing poodle babies.  We start with Royal canin  mom and baby dog food and perform Early Neural Stimulation on all of our newborn pups to improve their health, resiliency and intelligence.  We leave natural tails and dewclaws.  In many places around the world, it's illegal to crop tails.  Below are several articles that go in detail why this is not the best for poodle health or comfort.
http://www.onekind.org/uploads/publications/tail-docking-dogs.pdf

Immune Response To Spinal Cord Injury May Worsen Damage:
http://www.sciencedaily.com/releases/2009/09/090921173130.htm
http://www.groups.psychology.org.au/Assets/Files/taildocking_issues.pdf
http://www.caninesports.com/uploads/1/5/3/1/15319800/dewclawexplanation.pdf
http://www.thewholedog.org/Tails_there_for_reason.pdf
"Life's Short, Buy the Puppy!"
💘    🐩    💖
Muddy Creek Poodles is an ethical, responsible breeder of quality purebred, registered toy poodle puppies.  Our dogs all are registered with AKC and all are tested and found to be "normal/clear" for PRA.  I strive for Honest representation of size, color, health, temperament and pedigree of all my Poodle Puppies. I love sharing my passion for wonderfully bred, happy, healthy poodles. My poodles have AKC and/or Russian Champion as well as World Champion bloodlines.  Selectively bred to produce puppies with excellent health, temperaments and absolutely show-stopping beauty!
Muddy Creek Poodles is located in Central Wyoming where our poodles have 40 acres to run and play.
We do not ship puppies.  We do offer to drive to either Rawlins, WY or Casper, WY which is the nearest Interstate Highway to our home.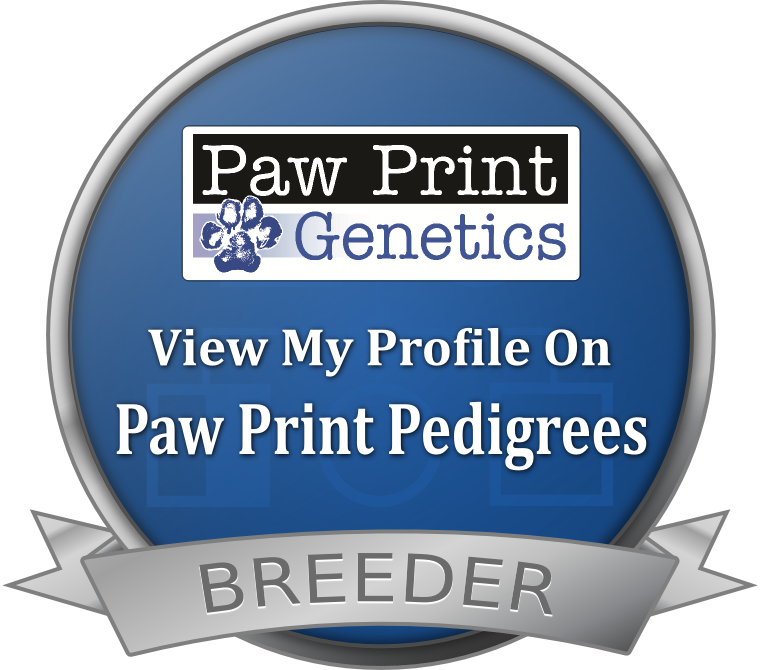 Our promise to you – a puppy that has all the qualities of The Poodle Club of America Breed Standard.
A well-bred Poodle is highly intelligent, beautiful, loyal, and an excellent companion.
Our poodles have temperaments that are happy and friendly.

Thank you for visiting Muddy Creek Poodles.
Toni Dechert
Contact us toni@muddycreekpoodles.com
Muddy Creek Poodles is owned by Tripe D Media Works, Inc.
Check Out Our Laser Etched Glassware!